Eco Park Sur
Warehouses Presale in Industrial Park
New Industrial Park "Eco Park Sur", in Tlajomulco, Jalisco. Strategic location, accessibility and privileged connectivity with "circuito sur" and macrolibramiento.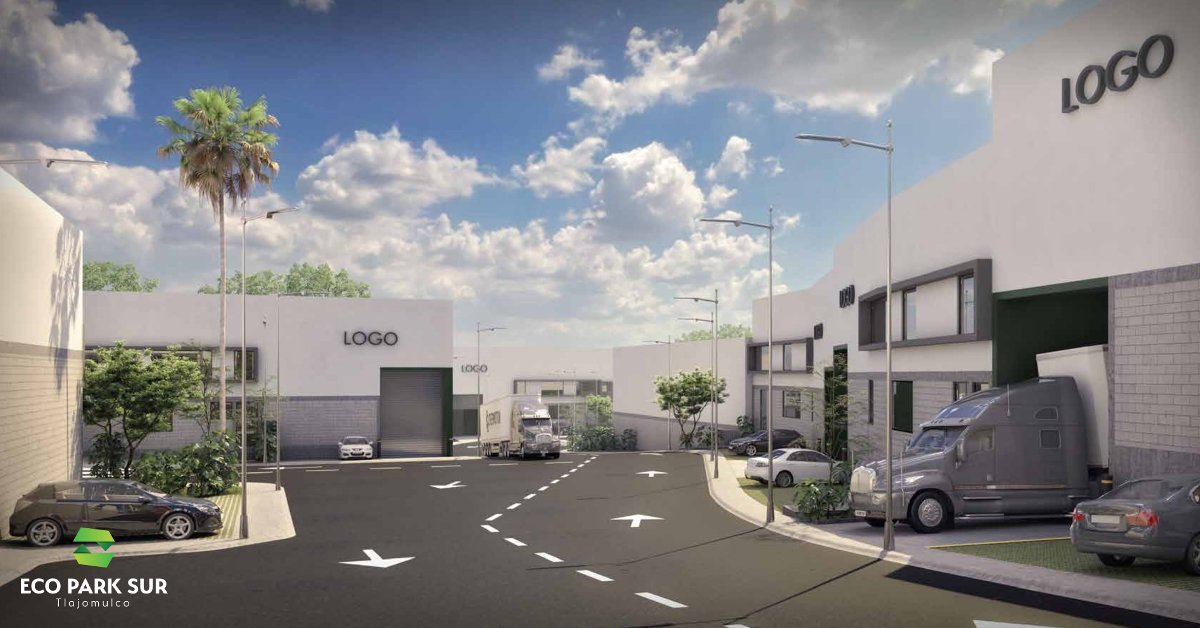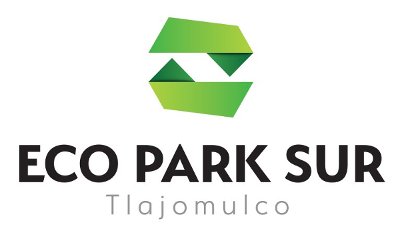 Opportunity for Investors, Pre Sale project.
Warehouse prices:
Payment Facilities and Cash Payment Discount.
Eco Park Sur Location
Road to San Isidro Mazatepec km 3.5, Santa Cruz de Las Flores, Tlajomulco, Jalisco.
2.5 km from the Guadalajara-Colima Highway.
Strategic connectivity with macrolibramiento.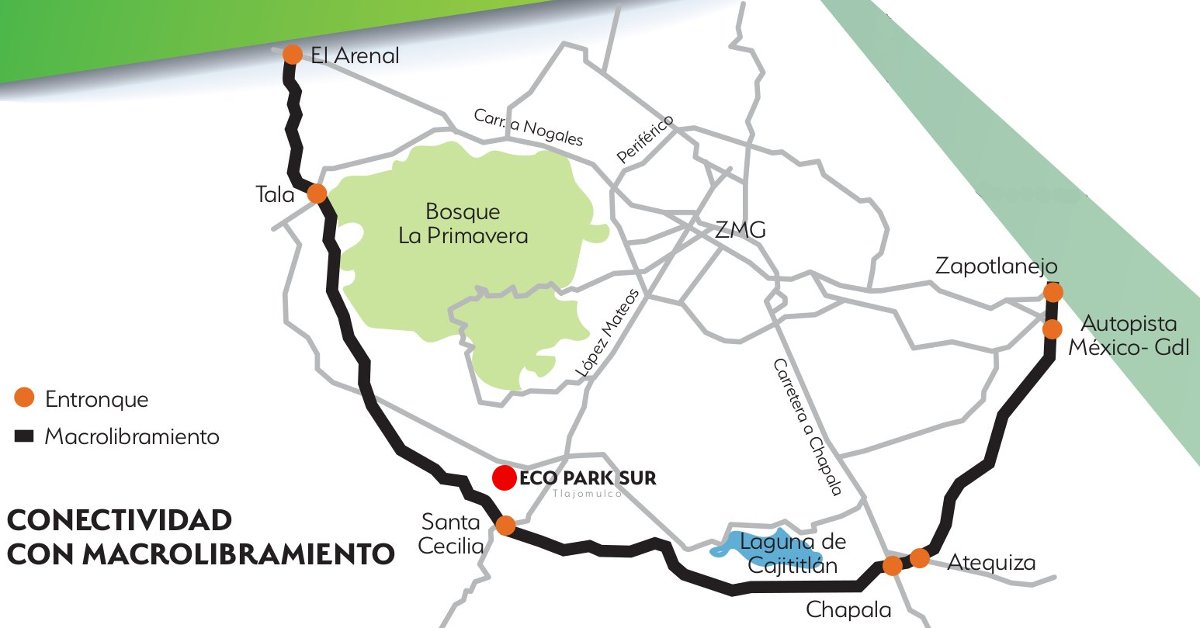 Master Plan
Two industrial clusters, cluster A of 8 lots with option of Warehouse with modular Offices, with areas from 800 mts. 2 to 1,300 metros 2; and Cluster B of 12 Warehouses with Modular Offices, with areas from 650 metros 2 to 1,048 metros 2.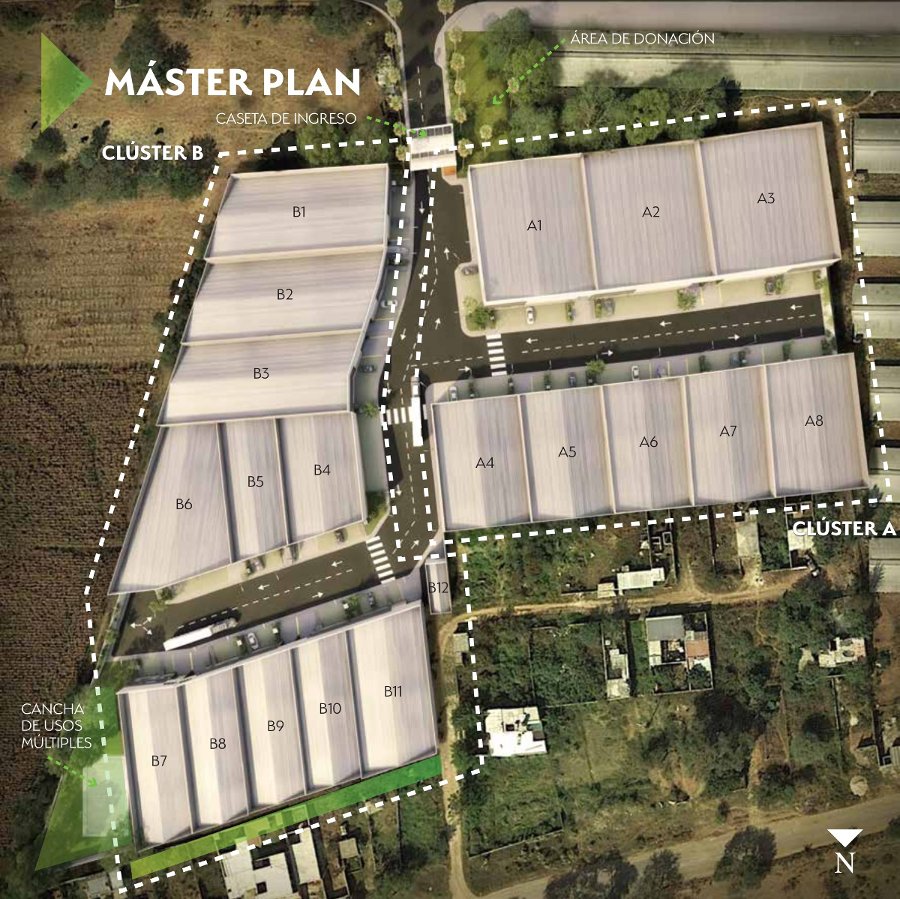 SERVICES AND AMENITIES:
Entrance and surveillance booth 24 hours.
Parking for visitors.
Power plant.
Water connections, drinking water.
1,273 mts. 2 of green areas.
Sports field.
ECO-PARK:
Solar panels in common areas and roads.
Photovoltaic energy production, individual (optional).
Facade with thermal intelligent material.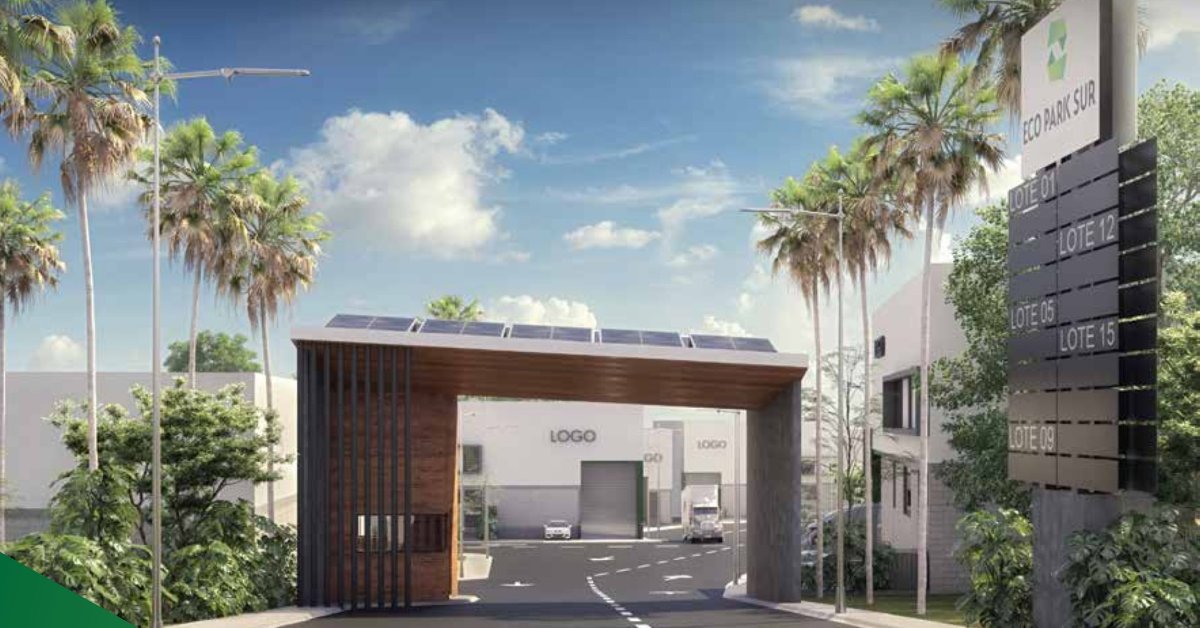 ROAD DESIGN:
Controlled Access
Hydraulic concrete material
15 meters wide Streets
Maneuver Area
24 hour security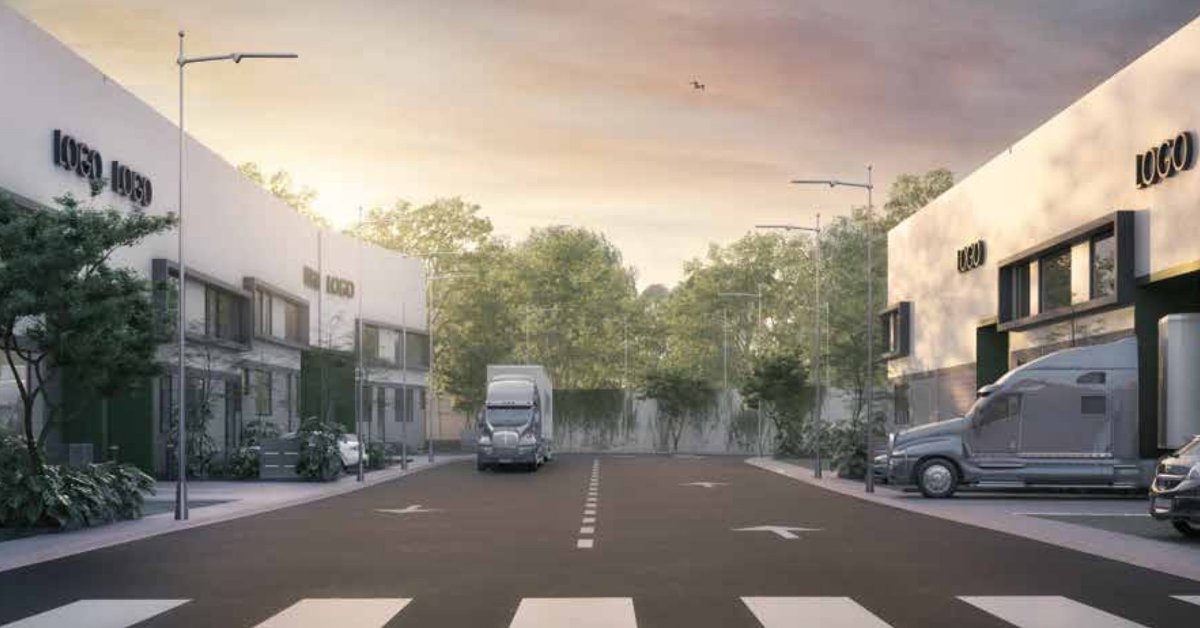 Warehouse Type
Building Coefficient: 0.8
Parking: 5 spots average
Maximum height: 10 meters
Front: 5 meters

Green gardens in common areas
Water Supply: drainage, sanitary and rainwater network
Concrete floor
Two floors modular offices from 120 mts.2 with the option to enlarge to 160 mts.2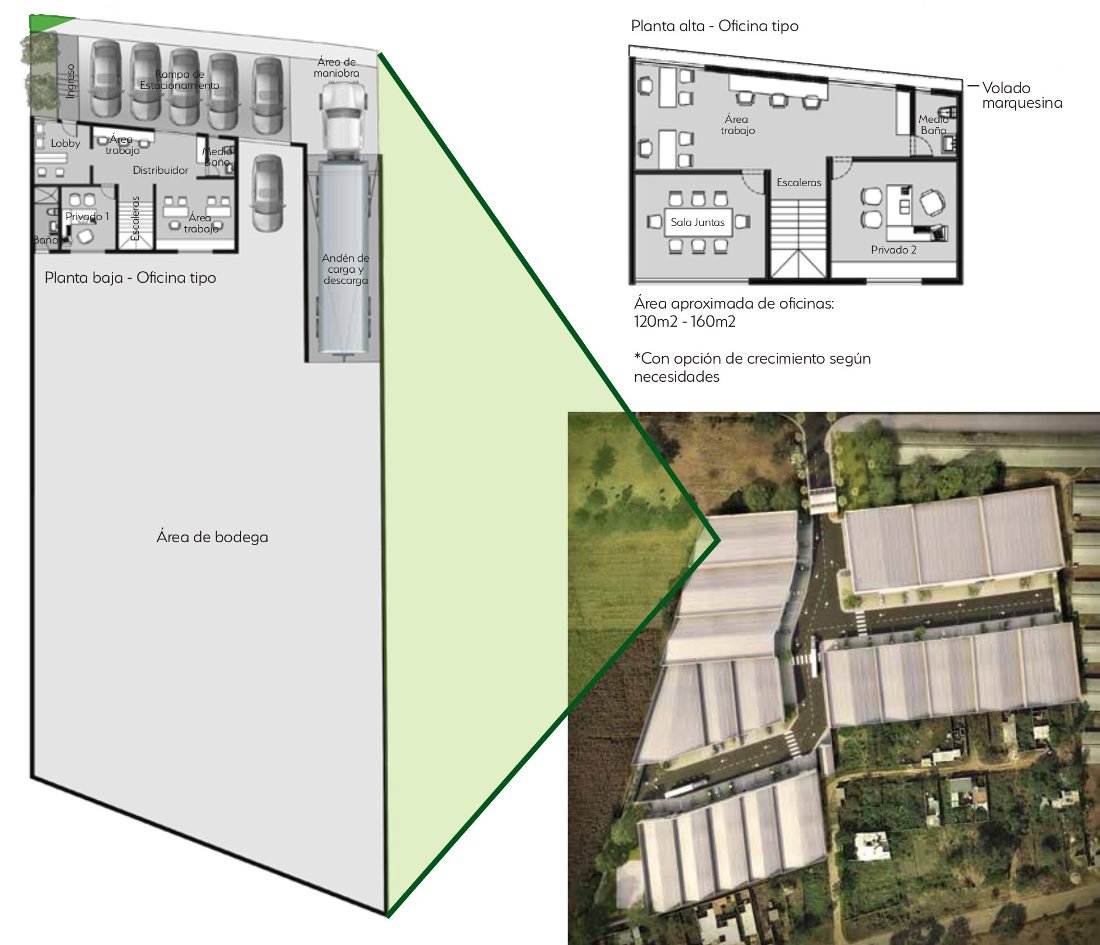 Facade Type: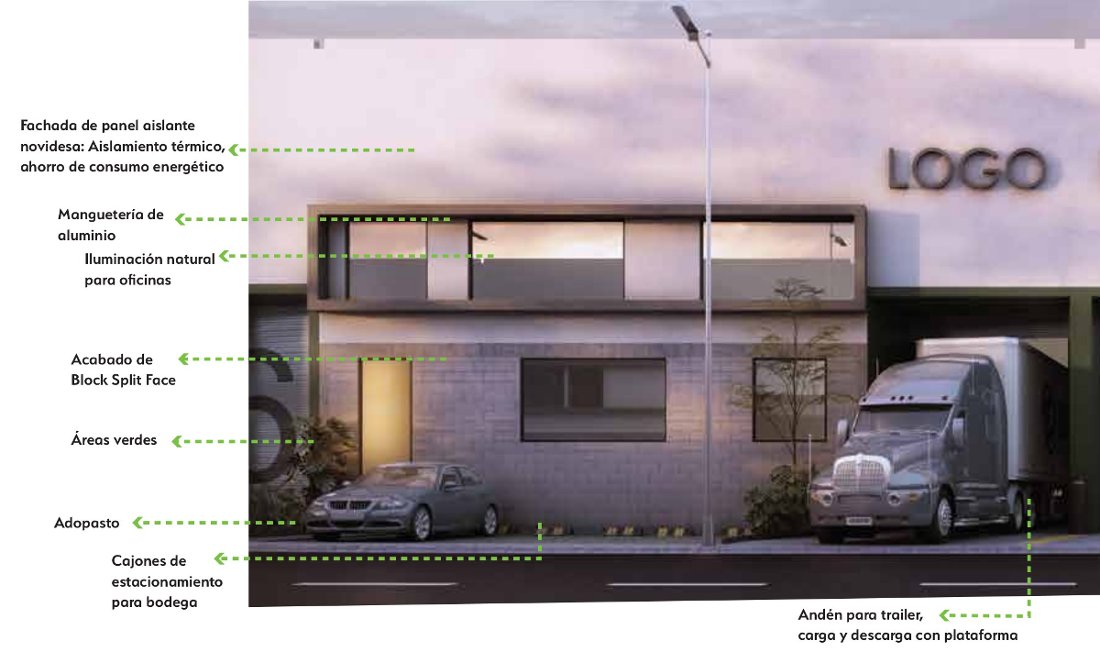 Section Type: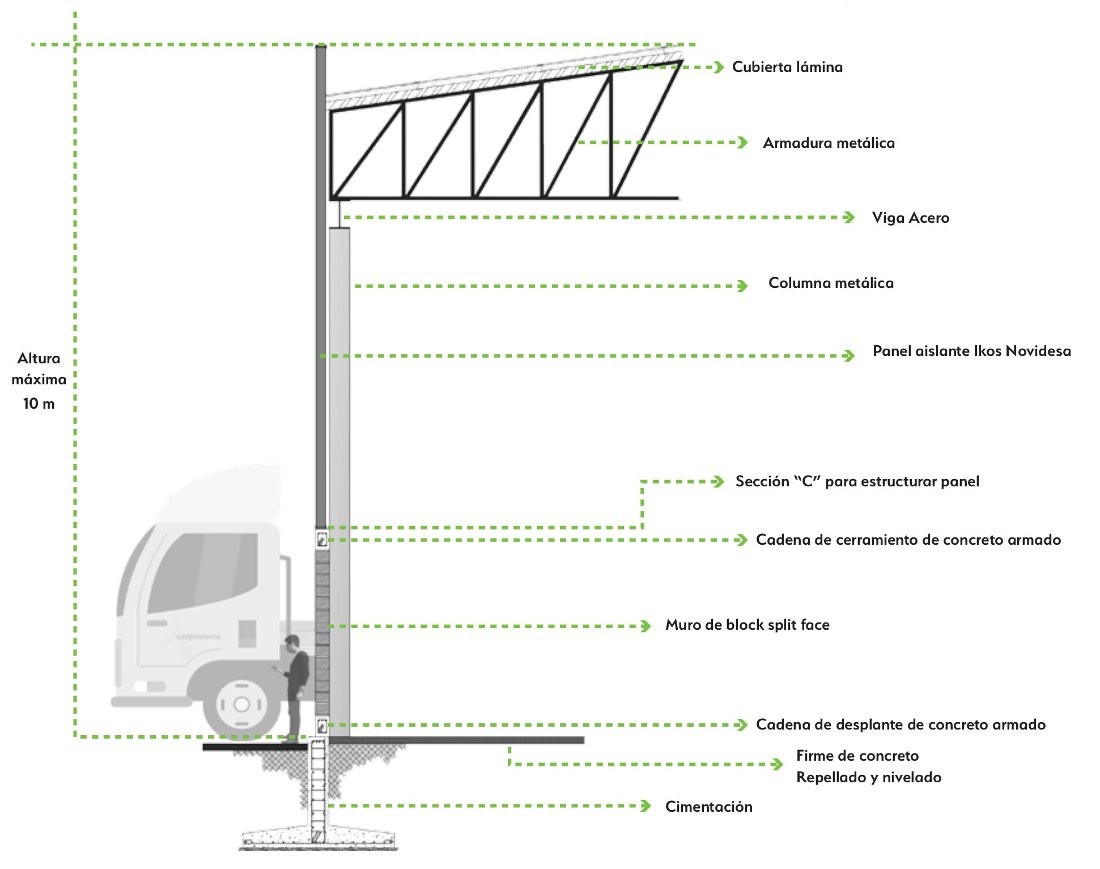 Warehouses for Rent in Eco Park Sur Tlajomulco
Availability of Warehouses for Rent in Eco Park Sur
Contact us for more information on prices and availability.
For more information about Eco Park Sur
Allow an Advisor to contact you to give you more information and clarify any questions, simply by filling out this form: